IVA High offers the National School Lunch Program!
Beginning in the 2022–23 school year, California will become the first state to implement a Universal Meals Program for school children. As participants in the National School Lunch Program, this means that every child at IVA can have access to a free lunch and a free breakfast every day of the school year. We are very excited to be part of this first-in-the-nation program.
As part of this program, we are still required to obtain lunch applications from each of our families. These completed lunch applications will qualify our school for important funding opportunities, both for the nutrition program, and also for other services such as after school programs, tutoring, and more. We are working hard to achieve the goal of receiving 100% of our students' applications.
Please visit this link https://family.titank12.com/ to complete your meal application. For more information on the lunch program CLICK HERE. See food options below.
If you have questions, require further assistance, or would prefer to complete a paper application, please reach out directly to the middle or high school contact.
Middle School High School
Phone: 562-912-7017 Phone: 562-283-4456
info@ivalongbeach.org info@academylongbeach.org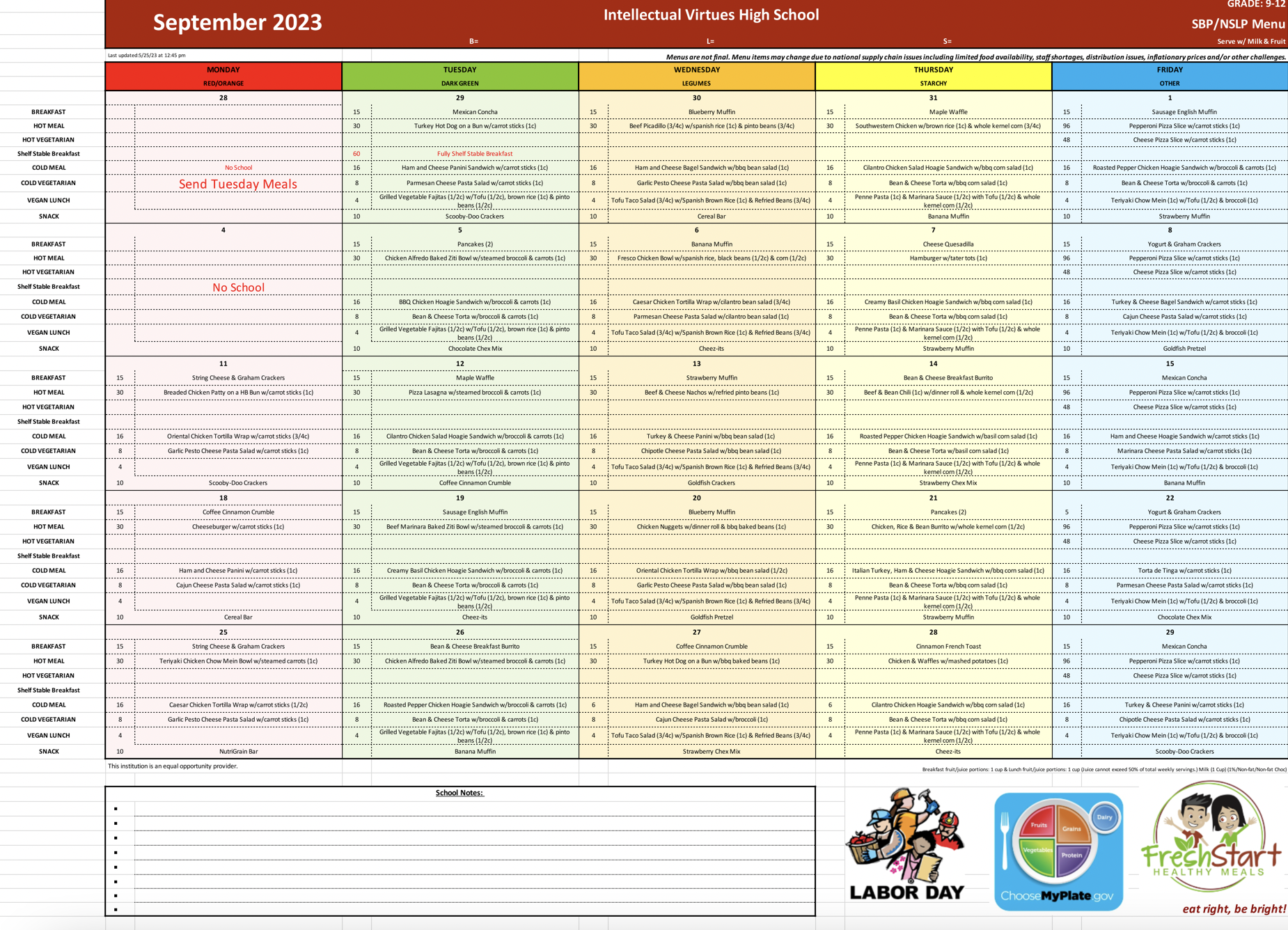 ESPANOL
Estimado Padre o Guardianes:
A partir del año escolar 2022–23, California se convertirá en el primer estado en implementar un Programa Universal de Comidas para niños en edad escolar. Como participantes del Programa Nacional de Almuerzos Escolares, esto significa que cada niño en IVA puede tener acceso a un almuerzo y un desayuno gratis todos los días del año escolar. Estamos muy emocionados de ser parte de este primer programa en la nación.
Como parte de este programa, aún debemos obtener solicitudes de almuerzo de cada una de nuestras familias. Estas solicitudes de almuerzo completadas calificarán a nuestra escuela para importantes oportunidades de financiación, tanto para el programa de nutrición
como para otros servicios, como programas extracurriculares, tutoría y más. Estamos trabajando arduamente para lograr la meta de recibir el 100% de las solicitudes de nuestros estudiantes.
Completar su solicitud de comida para 2022-2023 https://family.titank12.com.
Para mas informations CLICK HERE.
Si tiene preguntas, necesita más ayuda o prefiere completar una solicitud en papel, comuníquese directamente con el contacto de la escuela intermedia o secundaria.
Middle School High School
Phone: 562-912-7017 Phone: 562-283-4456
info@ivalongbeach.org info@academylongbeach.org