1. Intellectual Virtues
Cultivating the traits of a good thinker and lifelong learner.
Read More
An Intellectual Virtues education combines rigorous engagement of academic subjects with an emphasis on cultivating the intellectual character traits of a lifelong learner, such as curiosity, intellectual courage, humility, open-mindedness, and intellectual tenacity. Intellectual virtues are the personal qualities of a good thinker or learner and they equip students to live well in an ever-changing, ever-challenging world.
Our highly qualified teachers thoughtfully provide opportunities to practice the intellectual virtues in each of our rigorous courses, challenging students to deeply engage with and reflect upon their own learning processes. As Jason Baehr, researcher in the field of Intellectual Virtues, said in a recent article, our school's approach concerns itself with who our students are becoming as people, but especially with how they think and how they learn and what they care about when it comes to values like truth, knowledge, evidence, and accuracy.
Following the findings of such thinkers as Paolo Friere and more recently Jal Mehta and Sarah Fine in In Search of Deeper Learning, this model is perhaps most important for populations that are historically underserved. IVA High brings this essential education to all students of the greater Long Beach area without financial barriers, empowering learners to impact their communities while developing a deeper understanding of themselves, academics, and the world.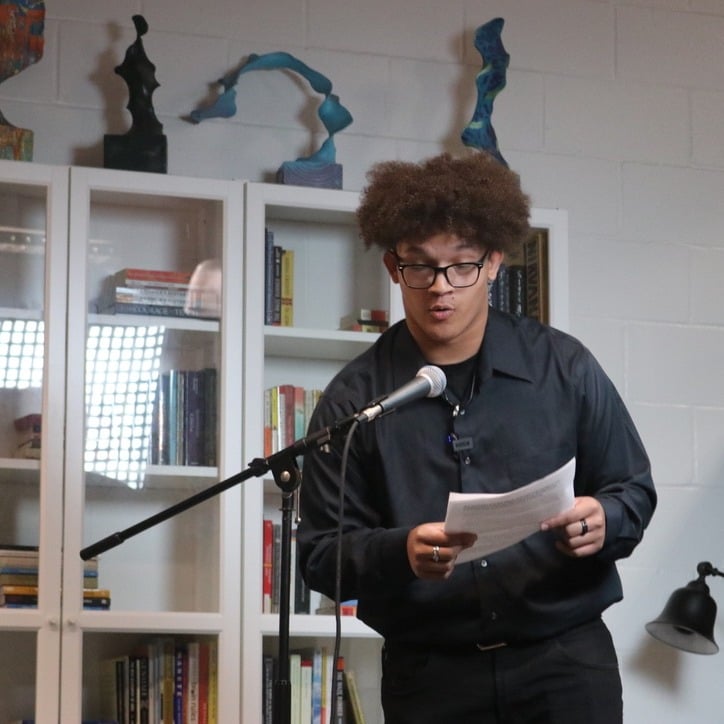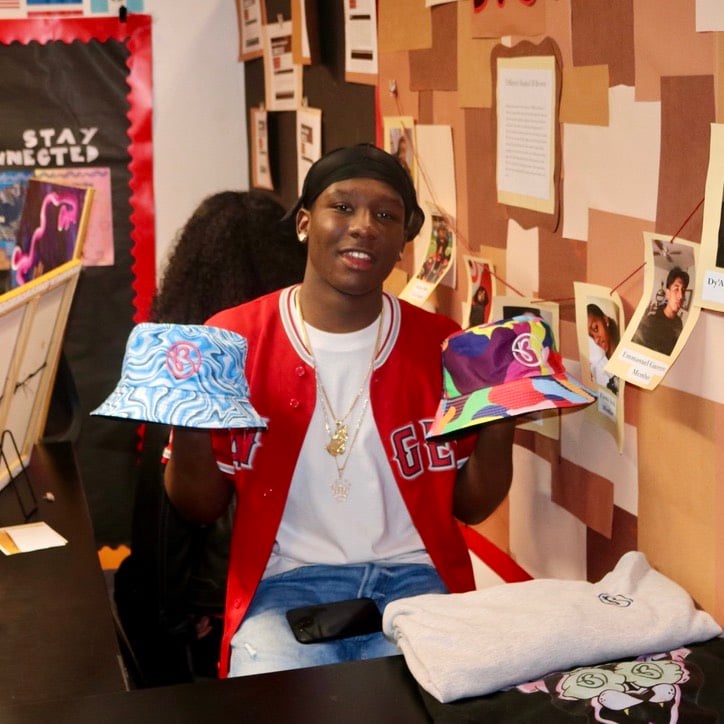 2. Project-Based Learning
Breaking down the walls between the classroom and our greater community to make learning relevant and meaningful.
Read More
Breaking down the walls between the classroom and our greater community to make learning relevant and meaningful.
Teaching and learning at IVA High is organized around a learner-centered Project Based Learning (PBL) approach that incorporates intellectual virtue character development. PBL engages students to apply content knowledge and skills to real-life scenarios. Our teachers design project cycles throughout the school year that connect to Common Core and California State Standards. Chosen projects have authentic community partnerships and provide opportunities for students to collaborate with industry professionals to solve real life problems.
Examples of PROJECTS AT IVA HIGH:
Meaning & Purpose Project

- This project asks students to reflect on the person they are and the person they hope to become with the following questions: "What are the things, people, experiences, beliefs, values, dreams, etc. that help me (or will help me) lead a meaningful, purposeful life?" "How have these shaped the person that I am?" and "What have they taught me about living meaningfully? How have they contributed to my sense of purpose?" Students are asked to present their findings in 3 varied methods such as artistic expression, written narrative and video. Throughout, they are connected with community members and organizations (ex: Long Beach Rescue Mission, Gusto Bread) that provide insight into where others in Long Beach find a sense of purpose.



Budgeting for Life

- Algebra students look at what it means to live on their own by creating a budget for living in Southern California. Students research topics like career options, qualifications needed and potential salaries, as well as the cost of transportation, housing and utilities. They use the logic of algebra to understand and solve real-life problems.


Build a Room

- This interdisciplinary project (Ethics & Geometry) challenged students to design a room that incorporated the principles of geometry, accessibility and universal design. Students investigated the needs of people with various disability profiles, built rooms utilizing learning from geometry class, met with a professional architect, and ultimately designed a room to satisfy the specific lifestyle needs of their "client".



We Are What We Eat

- In Ethics, students explored moral theories like Utilitarianism, Deontology, Virtue Ethics, and Care Ethics. Care Ethics is a moral theory that focuses on fostering and supporting caring relationships, emphasizing emotional connection and the relational nature of self. Students investigated this connection through food. After researching how food evolves in multicultural communities, students explored the foods and cultures that characterize Long Beach. Students created a menu that represented Long Beach, historically and culturally. Then they prepared and served a meal to our community at our Exhibition of Learning.
PBL takes students outside the 4 walls of our classrooms on an almost-weekly basis to learn from experts and organizations in our community. We choose field trips that connect students with mentors from our local area in order to establish a bridge from the classroom to the community.
In the culmination of our learning, students prepare and facilitate presentations at our yearly Spring Exhibition of Learning. The school and local community are invited to view student projects and share the impact of their inquiries, bringing the inquiry cycle full circle from question to action.
3. Preparatory
An education rooted in the Intellectual Virtues is preparation for college, career and life.
Read More
In his book, The Coddling of the American Mind, New York Times bestselling author Jonathan Haidt, urges "prestigious universities" to "admit more students who have attended schools that teach the intellectual virtues." IVA High's focus on the intellectual virtues is a truly preparatory curriculum: we foster student character to have the courage to ask questions, work collaboratively, and embrace struggle, essential skills that reach far beyond testing data.
Aligned with California State Standards, our curriculum ensures that IVA High graduates are prepared for college and a career of their choosing. We offer the opportunity to earn tuition-free college credits through dual enrollment with Long Beach Community College, as well as Advanced Placement and College Preparatory courses that develop skills that both colleges and employers seek.
Juniors and seniors at IVA High take a course called College, Career, and Life which emphasizes the skills needed to succeed alongside practical needs such as building a resume, making connections and the application process. We have a 96% success rate of supporting students to receive offers into one of their top 3 colleges.
We also provide every student at IVA High with access to a paid internship, providing the experience and social capital to help students define and grow their career interests. Past internships have taken place throughout Long Beach in fields such as city government, law offices, trade and port, transportation, marketing, sales and marine biology.
IVA High is accredited by WASC, affirming our longstanding commitment to excellence and high standards for all students.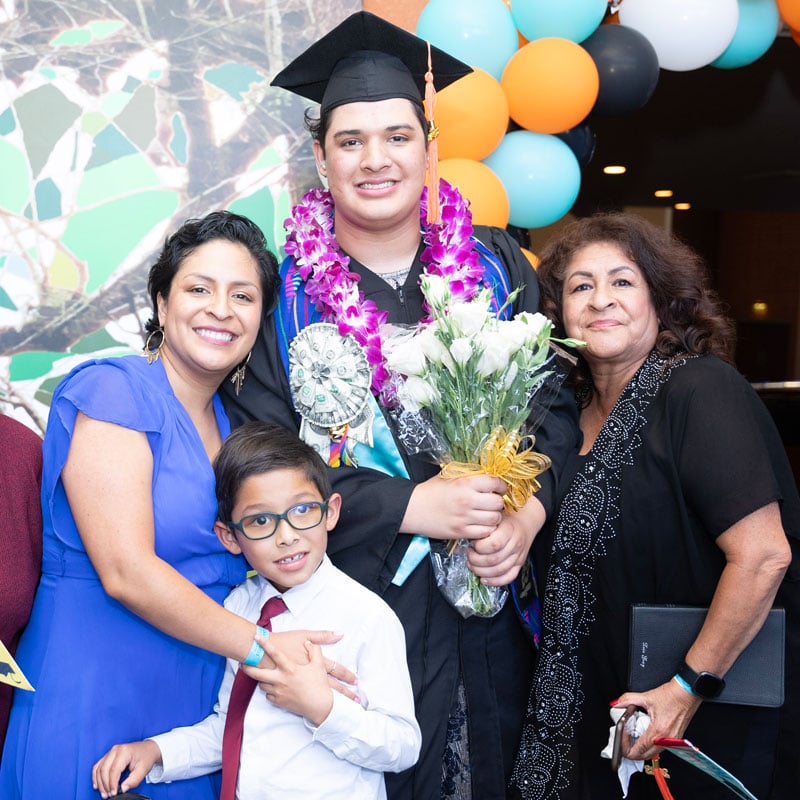 4. Learner-Centered & Research Backed

A focus on each individual learner's identity, curiosities, and passions shape our approach to authentic and engaging learning experiences.
Read More
Students' wisdom, wonders and needs are at the center of our school team's decision making process.
Our intentionally small school creates the perfect setting to get to know each of our students on a personal level. IVA High's caring staff build healthy, trusting relationships that help them to know each learner's background, passions and goals, enabling instruction and advising to be tailored and personalized.
Our learners actively participate in their learning and their community. They are given voice and choice in the process and are given space to co-create the learning experience with us. IVA's highly qualified teachers utilize collaboration and a variety of research-backed instructional approaches:
Creating a "Culture of Thinking"

- Teachers and students alike are free and encouraged to wonder, ask questions, and pursue their curiosities. Moreover, students respond to and further develop what others in the group have said, requiring knowledge that is accurate and relevant to the issue under discussion. This will give students daily opportunities to "practice" intellectual virtues as they master standards‐based core content.


Socratic Dialogue

- A spontaneous but structured "Q&A" approach to instruction is an effective way of getting students to introspect and discover knowledge for themselves.


Focused Direct Instruction

- This focused approach to direct instruction is an important and powerful means of connecting students with important knowledge. It builds their foundation for curiosity and wonder across all disciplines. This practice also hones note‐taking, recall and response skills of students as they develop as thinkers and learners.
5. Community Based

A safe and trusting environment is essential to foster students' personal development.
Read More
Our community leads with compassion and care, dedicated to the social and emotional health of our student body. We promote a school setting that is safe, secure and inclusive of all students. In a recent survey, 98% of our students felt they had an adult at school who cared about them.
We empower students to shape the community they envision for themselves through community norm development, authentic relationship building, and self-reflection. Our students feel supported to dig deep, ask questions and take risks.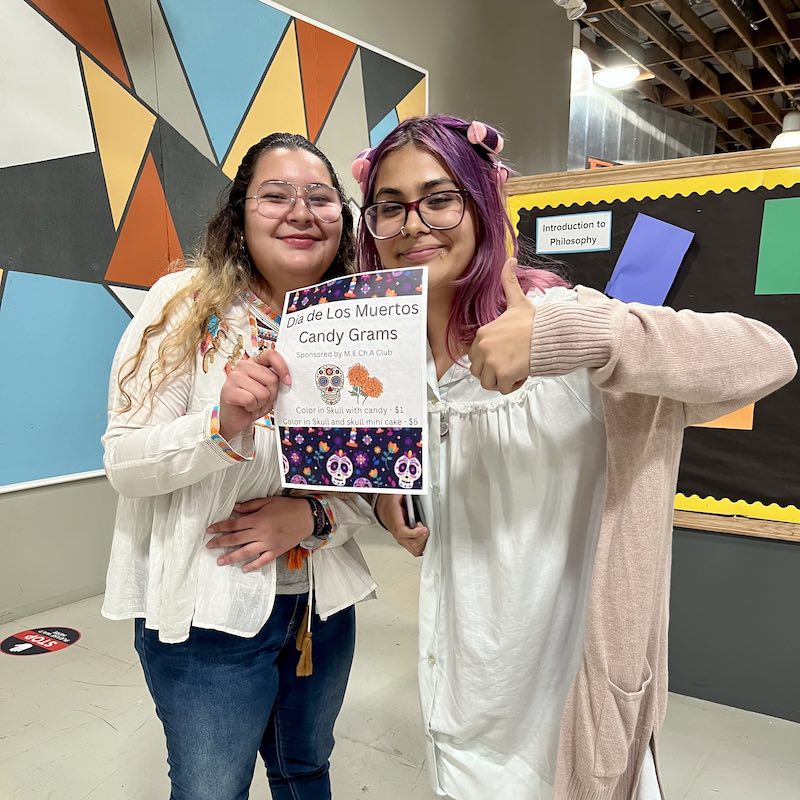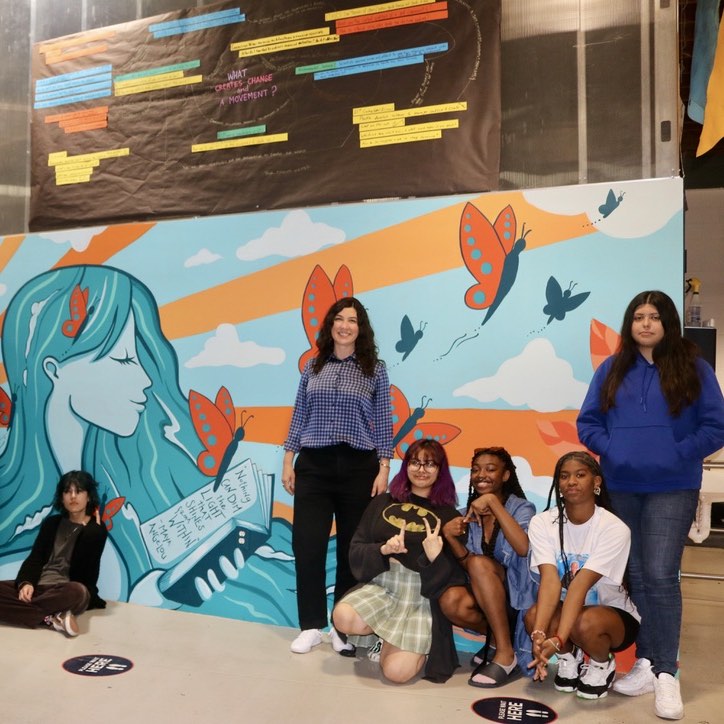 6. Enriching

Arts, sciences, music, athletics and clubs round out our educational program.

Read More
IVA High is committed to the worthwhile pursuits of athletics, music, art, theater, science and extra-curricular programs for all students. We believe you do not have to be an athlete to play sports, a professional artist to produce art, or be an inspiring engineer to take robotics. We find value in the intrinsic joy of these pursuits and seek to help students cultivate multiple interests and skills.
IVA High students have numerous opportunities to participate and serve as leaders. We partner with community organizations and skilled coaches, instructors and parent volunteers to provide a rotating selection of clubs and extracurricular activities. Student favorites include creative writing, debate, Gender Sexuality Alliance club, robotics, basketball, weightlifting and table tennis.
Students have the autonomy to propose new clubs by submitting a club request form–we welcome and create new clubs all the time.