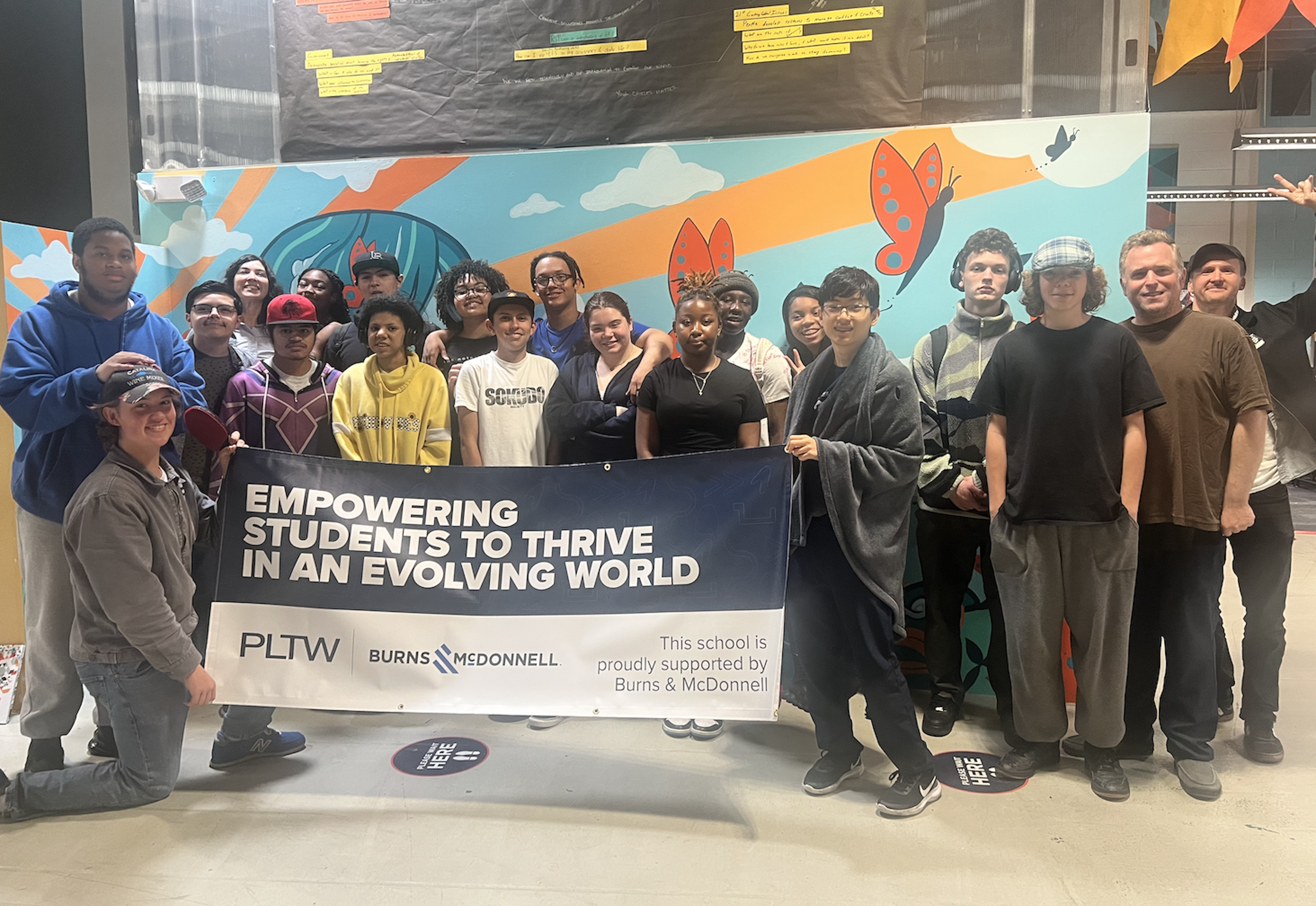 Big News for the IVA High Engineering Program - PLTW Partnership
IVA High
Oct 13, 2023 10:53:48 AM
We are thrilled to announce that IVA High has been awarded a generous grant from Project Lead the Way (PLTW). The grant will allow us to expand our engineering resources and equipment to give students hands-on experience with some of the most advanced technology in the fields of science and engineering.
IVA High Awarded
Project Lead The Way
Grant
IVA High will be implementing the PLTW Engineering pathway that teaches students that real-world problems often have multiple solutions with many pathways to achieve success. Students will explore possibilities, experiment, learn from failure, and turn ideas into reality.
The award aligns with IVA High's project-based approach to learning: students will engage in projects that will benefit the community by tackling challenges such as a lack of clean water, a lack of affordable food, or a lack of renewable energy resources. PLTW Engineering encourages students to adopt a problem-solving mindset, engaging them in compelling, real-world challenges that help them become better collaborators and thinkers.
Through this grant, students will have the opportunity to explore and use cutting edge technology such as pH probes, nitrate probes, sulfate probes, and gel electrophoresis. IVA High is the only tuition-free high school in the area to offer this type of access.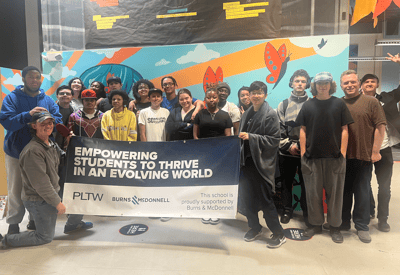 Engineering Classes at IVA High
This year, students at IVA High have the opportunity to enroll in Environmental Sustainability in the PLTW pathway. This course tackles how one can create solutions to issues related to clean water, affordable food, and the use of renewable energy. Students use the engineering design process to research and design potential solutions in both individual and collaborative projects. Building enthusiasm for and a real understanding of the role, impact, and practice of environmental sustainability is a primary goal of the course.
Now that IVA High is officially a PLTW school, we have access to a variety of courses in several Engineering pathways including Computer Science, Biomedical Science, Engineering: Design and Development, Electronics, Environment, Architecture, and more. As a learner-centered school, student choice and voice is essential in determining our course offerings. IVA High students are surveyed at the end of each year to determine their areas of interest and passion areas.
Welcome Mr. Anas Sallam
Leading our engineering courses this year will be Mr. Anas Sallam. New to IVA High, Mr. Sallam joins us most recently from Anaheim, where he was a biology, chemistry, physics and science tutor and substitute teacher. He brings a depth of science knowledge from his prior work at St. Joseph Hospital in Orange and his Pre-Med studies at UCI. In his free time, Mr. Sallam loves to travel, read, play soccer and spend time with friends. We are thrilled that Mr. Sallam has brought his expertise and enthusiasm to IVA High this year.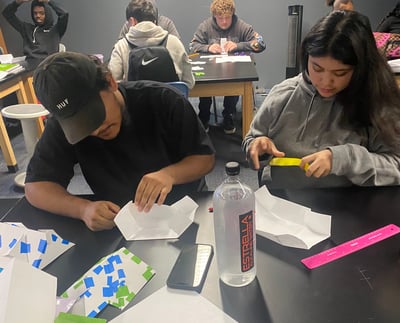 If you have a spark of interest in engineering or a related field, IVA High can help you make your dreams a reality. Our small school can put you on a pathway to your future career and we'll have fun doing it. Contact us today to get started–we're still enrolling.
About IVA High
IVA High is a fully accredited, tuition-free public high school in Long Beach, California with a mission to empower students to think well: creatively, critically, and with a capacity for self-growth. Our learner-centered approach puts students in charge of their education, while dual enrollment and paid internships transform learning into action. Students come for college prep, STEAM and limitless options for their future; they stay for smaller, safer learning in a vibrant, caring community. Join us–we're building curious minds & empowered communities.